Rosy Outlook: Heart's Desire Inn
Story and Photography by Tim Keller
Going Places/lodging

gimme shelter: raton

Your Heart's Desire
Except for the flat screen cable tv, I might be in a luxurious hotel room in the heart of historic Raton just as the railroad's arrival has closed the Santa Fe Trail. Heart's Desire Inn is a delightful B&B in an 1885 Victorian house on a quiet intersection whose other three corners are occupied by the town's churches. The landmark Raton sign stands atop Goat Hill, just above.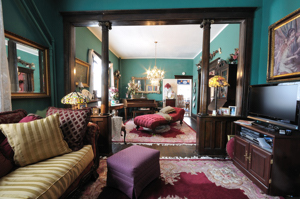 Barbara Riley bought and renovated the home in 1997, adding a new furnace and solar heat but keeping the antiques and elegant historic feel. She gave each private room its own theme: there's the Victorian, the Blue Willow, the Patriotic Room, and, up another staircase, the Hunting & Fishing Lodge with its own kitchen, bath, and scenic views over the trees.

The inn was constructed as a boarding house by enterprising rancher – and the first Colfax County Sheriff – Marion Littrell. Boarders kept their horses in the stable still out back; when the jail filled beyond capacity, Littrell chained extra prisoners to posts in the stable. Since opening her inn, Riley says, many old-timers have stopped by to share tales and photographs of the building's rich history.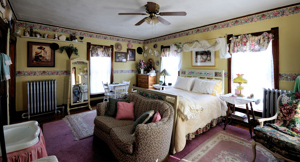 The entire first floor is available to guests with sitting and dining rooms furnished in antiques. Some guests arrive by train; others are touring the Santa Fe Trail. Many visit nearby Capulin Volcano, Philmont Scout Ranch, or the NRA Whittington Center. A walking tour of the inn's own historic neighborhood is a must.

After a silent night's rest, I breakfast with a young Oklahoma couple on a two-day getaway. They're as delightful as the meal – fresh-ground coffee, cranberry muffins, crispy bacon, a sublime fruit parfait with French cream, and egg puffs with sundried tomatoes, artichokes, fresh basil, and parmesan: breakfast compares favorably to any I've had at B&Bs in Santa Fe or Taos. I've found a hidden treasure.


$78/Summer $98; 301 South 3rd St., 866-488-1028, 575-445-1000, www.heartsdesireraton.com
— Tim Keller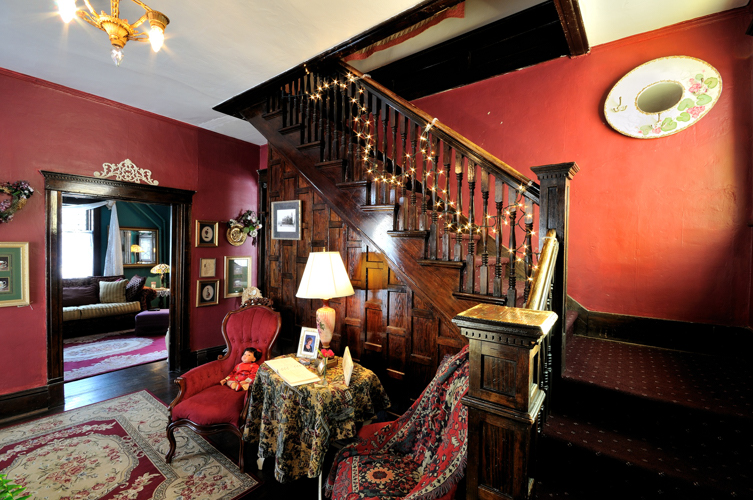 ---
 ©2010 Tim Keller