---
I charge a flat $250 for a portrait package (plus tax in New Mexico, and travel expenses when more than 40 miles from Raton, NM). Here's what's included:
* The photo shoot, usually 1-2 hours.
* All photo processing (several hours).
* A USB flash drive with your portraits.
You receive all the best shots, usually numbering a couple dozen images, give or take. Each image file will measure about 2 megabytes, large enough to fill large computer screens and have quality prints made up to 8"x12"; they'll also email easily to friends and family. You will own these files, so you can share and print as many as you want, wherever and whenever you want.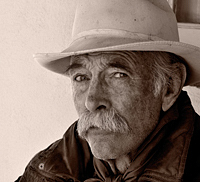 What's not included:
High-resolution files for enlargements. For an additional price, I'll provide large signed museum-standard prints on the finest acid-free art paper, ready for matting and framing. See prices here. I also retain the copyrights to the images and may include some images here in my blogs or online portrait galleries.
Interested? Send me an e-mail -- I look forward to working with you!
---
More? When I started accepting portrait commissions a couple years ago, I wrote the following blog entry which explains the pricing and other considerations:

Portrait Photography
Once in a while, I enjoy going through the websites of the other photographers producing fine work in my region of northeastern New Mexico. I keep their sites bookmarked and last night I visited several. Because of my portrait shoot with the Brown family, I found myself drawn to my peers' portraiture and their business models for selling portrait photography.
Kim Mitchell, based far out the Dry Cimarron Valley, charges $75 to arrive and shoot, then she sells prints and other products directly to her customers. She retains the image files so everything has to be purchased from her; customers do not receive the image files so they cannot use them on their computers or e-mail them or make their own prints.
Jennifer Sparaco, now moved from Raton to Glenwood Springs, Colorado, does gorgeous work that's similar in approach to Kim's. Both specialize in infants, children, and families. Jennifer's website is in transition, her portrait pricing not currently accessable, but her work is fabulous and worth consideration.
Marty Mayfield of Raton specializes in sports and school pictures. That's my photo of Marty on his site. He also shoots weddings and portraits. He charges $40 an hour and, like Kim, sells prints directly, charging $1 for each 4"x6" print, $15 for each 11"x14" print. He goes one step further, though: he'll sell the customer a disc containing all the images for $200: this allows customers to keep and use the images on their computers, to e-mail them, and to have their own prints made elsewhere.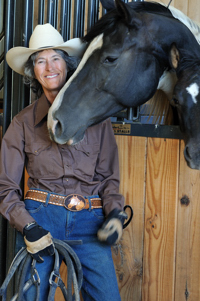 Except for the occasional favor and my own magazine and fine arts portraiture, I haven't entered this arena, but after last weekend's portrait shoot for the Brown family, I've changed my mind. As much as I love portrait photography, it makes sense.
My terms are different from my colleagues, though my price is competitive. I charge a flat $250 which includes a shoot that usually lasts an hour or two, then I sort, select, and process images, giving my customer a disc with all the best image files in a moderate size up to 2MB each -- big enough to fill any computer screen and make the customer's own high-quality prints up to 8"x12".
If the customer wants a large family-heirloom print for matting and framing, I will send out a 70MB TIFF file to my own subcontracted fine arts printer for a museum-standard archival pigment print on fine acid-free paper; those prices are available here. Unlike prints on photo emulsion paper, these prints will still hang on the wall of the grandchildrens' grandchildren.
I think this suits me and the customer. I don't want to get involved in making and selling small prints, and customers can order their own at great savings. (Snapfish does excellent work for 9 cents per 4"x6" print, and they also sell mugs and calendars and all the other products some of my colleagues offer. Shutterfly is also very good.) Customers get possession and control of their images, but I retain the high-resolution file and the ability to make and sell fine enlargements. I also retain the right to post samples of my best work here on my website.
How should a customer decide which photographer to use? Not by prices. In the end, there won't be a big enough difference for price to be a factor, anyway. No, I suggest spending time looking through the portraits at each of the sites I've linked above and at my portraits here (see Galleries above left). There's some very fine work in very different styles: choose the photographer whose portraits you love. You'll always be glad you did.
---