Biography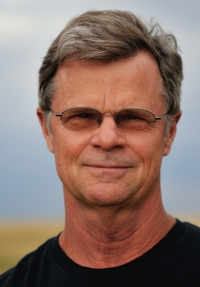 When I went off to college from my placid beach hometown of Pacific Palisades in the late 1960s, I didn't have a creative bone in my body. The path since seems to have been a slowly-accelerating engagement in creativity; only in the last nine years have I come to terms with thinking of myself as an "artist", though my love of the arts has developed over several decades.
I wrote my first poems in college. Soon after, I drove home to buy a used guitar from my brother Terry. With my first chords, I started writing songs. That was all, for a long time: some poems, a lot of songs, as I developed my guitar skills and grew into the world.
In my mid-thirties, a funny thing happened. Married and divorced, a father, having taught school in San Marcos, Texas, and Santa Fe, New Mexico, I began to realize that I'd created a collection of songs that deserved their own chance in the world. No one else would take them there: I decided to quit my teaching job and try to build a career as a singer/songwriter. From 1987 through 1991, I recorded two albums and toured incessantly, criss-crossing the nation several times each year to perform regularly in 32 states.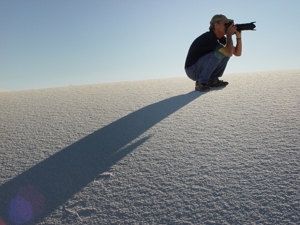 I spent the rest of the '90s in Dallas, averaging eight performances each month with my trio while teaching in the Dallas public schools. I produced my best album, Little Miracles, in l995: I'm still happy with it. Finally, tired of "stoking the starmaker machinery behind the popular song," I stopped performing when I moved back to rural New Mexico in 1999.
I find the country life rich with creativity. I make a vegetable garden each year. I'm a passionate cook. I enjoy designing and making things in my woodshop. I've always enjoyed making good photographs. I found the "zone," and great joy, in my teaching at Raton High School, where I finally retired from teaching in 2015 to pursue my writing and photography full time.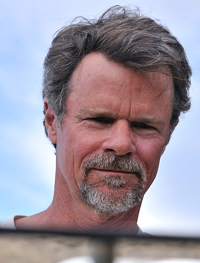 Eventually the creative urge grew. In 2007 I published "My Confession," a book of poems written during the preceeding year. I wrote a memoir piece called "Ameripass" that brought me to terms with the fact that I am, finally, an artist. And then I bought my first digital SLR camera, a fine Nikon, and have immersed myself in photography. Now I'm combining my writing and photography to produce magazine articles. The Chronicle-News caught wind of that and enticed me to freelance for them, a daily paper serving southeastern Colorado and northeastern New Mexico.
My wife, artist Christina Boyce, is now director of the wonderful A.R. Mitchell Museum of Western Art over the Raton Pass in Trinidad, Colorado, after years of running Studio C in Des Moines, New Mexico, her art gallery, store, and school, and then an exciting stint as Raton's tourism coordinator. After 13 years in Des Moines (population 140), we moved in the summer of 2012 to a magnificent century-old Craftsman house on an acre-plus at the base of Bartlett Mesa on the northeast outskirts of Raton (population 6600). We've been together since January of 1987 when Christina walked into Sweet Inspiration Coffeehouse in Santa Fe and saw me at the microphone. It's a rich life together.